Do you need an estate plan?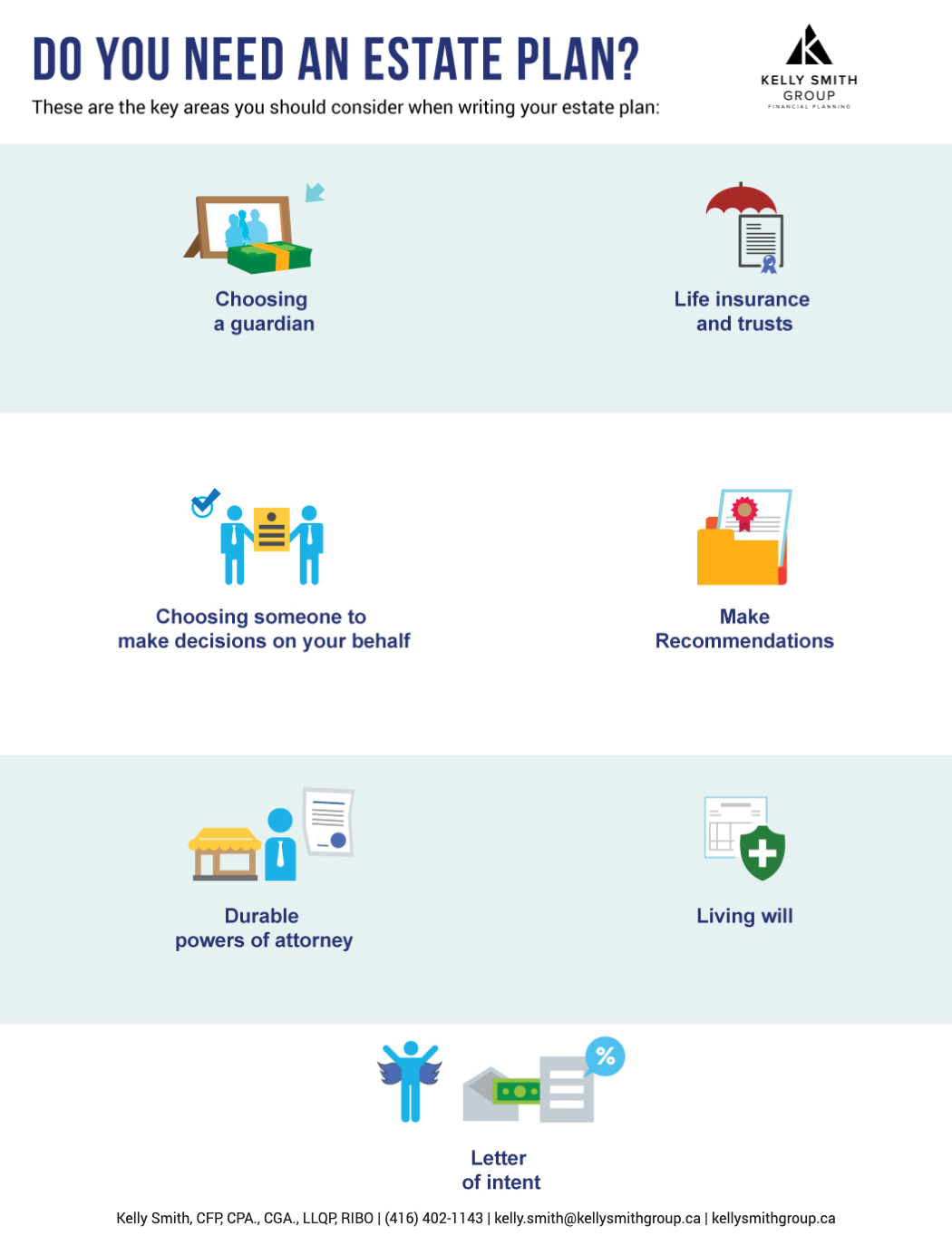 Managing your finances raises a number of topics but none as tricky and potentially unpleasant as planning for your family and finances in the event that you pass away or become incapacitated. Understandably, these questions are often ignored by many—but don't fall into the trap of avoiding these difficult matters. Good estate planning will help to make sure that your wishes are carried out, and your family and assets are well protected.
With this in mind, let's take a look at the key areas that you should consider when designing your estate plan:
Choosing a guardian – One of the most important considerations is who you select to become the legal guardian of your children. This is a very personal and complex decision, and you will consider several unique factors depending on your circumstances, but your principal concerns might be how physically able the person is to look after your children, as well as such practical matters as how close they live to you and their personal and financial situation and stability.

Life insurance and trusts – Life insurance gives your family the financial security to continue their standard of living and fulfil their dreams in the event that you are unable to provide for them yourself. Life insurance payouts can be used in various ways, including paying off debts, paying for college education, or simply helping with general living costs.
A trust is a way of specifying how and when you wish to pass money and other resources to your children. It can be an excellent way of ensuring that their inheritance reaches them before the age of eighteen or twenty-one, unlike a court-controlled process, as you will stipulate who manages and distributes the funds.
· Choosing someone to make decisions on your behalf
It is crucial to make sure that somebody trustworthy is nominated to manage and distribute your various assets according to your wishes. This executor can be anybody, though spouses, older children, or close friends are often common choices. Similarly, if you become too sick to make your own decisions about your finances or your family's care, a health care directive and a power of attorney will give you peace of mind and go a long way towards protecting your assets.
Now that we understand the key areas that should be considered in estate planning, here are some of the important components or documents involved in the process:
· Will, trusts, and beneficiary forms
Both a will and a trust should detail your assets and how you wish them to be distributed when you die, as well as assigning the guardians of your children. However, one benefit that a trust has over a will is that a trust does not have to go through probate prior to being executed, as well as the option of coming into effect before you pass away; it remains under your control and transfers the role of trustee to someone else when you decease.
Beneficiary forms are slightly different. They assign designated beneficiaries to specific financial accounts such as mortgages and bank accounts. As this information holds more legal weight than a will itself, it is crucial to regularly ensure that your beneficiaries are up to date.
· Durable powers of attorney
The term power of attorney refers to the person, or persons, that you nominate to act on your behalf in the event that you are too ill to state or carry out your own wishes. There are various ways to implement this; you can choose specific individuals for particular roles, such as one person to look after your finances and another to make your healthcare decisions, or you can designate one person full power of attorney to manage all of your affairs.
· A living will
Not to be confused with a last will and testament, a living will details the type of medical treatment that you wish if you were ever incapacitated. Along with a general or healthcare power of attorney (see above), this document is known as your advance health care directive, and it not only provides you with peace of mind that your medical wishes will be respected, but it also gives direction and support to your family when faced with difficult decisions about your care.
· Letter of intent
This document is not legally binding and can offer a more personal touch alongside an official will or trust. As the letter is less formal and binding than other documents, many people use it to express their wishes about more personal aspects such as their requests for funeral arrangements, or even preferences and desires for how their family should be brought up.
As with any financial arrangement, changes over time, not only in process and legislation but in your own personal situation, mean that it is imperative to keep your estate planning strategy under review and regularly updated to ensure it's fit for its purpose and accurately reflects your wishes.
https://kellysmithgroup.ca/wp-content/uploads/2020/04/500x500-DO-YOU-NEED-AN-ESTATE-PLAN_-coverImage.png
500
500
Kelly Smith Group
https://kellysmithgroup.ca/wp-content/uploads/2020/02/kellyHorizontal.jpg
Kelly Smith Group
2020-04-01 09:59:00
2020-04-01 10:06:09
Do you need an estate plan?